Save Favour Color
In FireAlpaca default setting, palette window will not be shown up.
 Choose "Palette" from "Window", and you will see the function show up.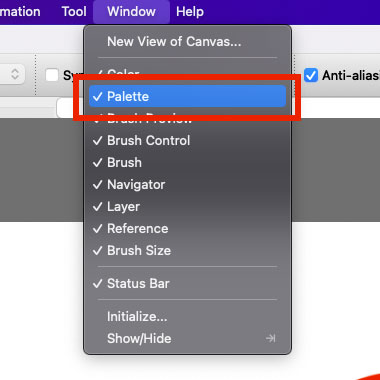 Click the button on the left hand button of the window, named Add color(add palette). Save your file name and delete the palette selected. Select the trash box on the right hand side and delete it.