What is a Draft Layer?
In FireAlpaca, there is an option called "Draft Layer". To enable the option, double-click on layer in the layer window, and check the box of "Draft Layer". A cross mark would be shown on the layer that has been set as a draft layer.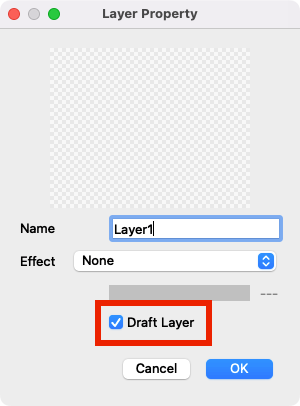 By enabling "Draft Layer" option, the layer
will be ignored during rasterization.
will not be included during color filling /auto-selection.
In other words, the layer will be considered as a "draft" and will not be applied to these processes. Since the draft is not a part of the final image, it does not need to be involved in these processes.