FireAlpaca has Preset Brushes already equipped in the application. Some of those unique brushes are Marker, Fluffy, Symmetry Rotate, Polka Dot, etc. You may think; "What? I haven't seen them!"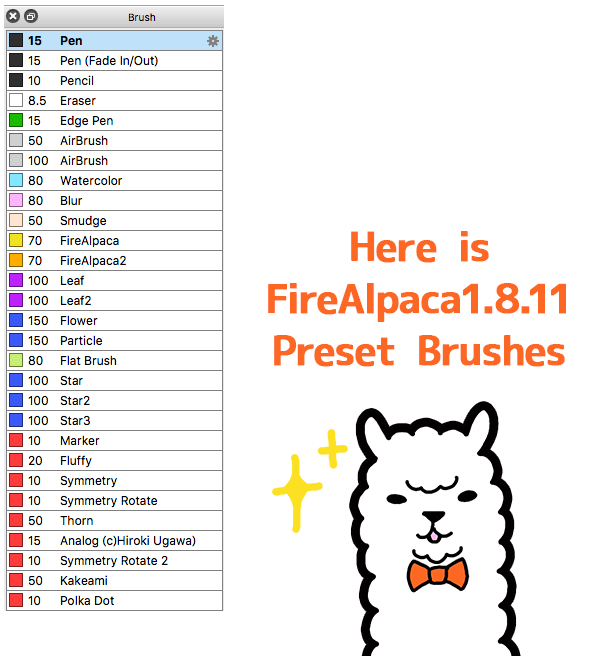 If you haven't seen them, you might have mistakenly deleted Preset Brushes when you were not familiar with the application. But you can restore them with Restore Preset Brushes tool equipped since FireAlpaca 1.6.0.
Go to "Help" > "Restore Preset Brushes…". Once the warning dialog window appears, click OK to proceed restoring Preset Brushes.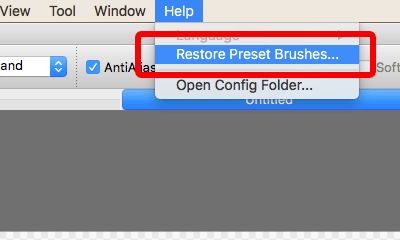 Please note that the current brush setting will get initialized. If you have customized the brush setting, you may not want to restore preset brushes.