"Watercolor edge" tool has been equipped since FireAlpaca 1.5.13 version.
Watercolor edge adds color on the edges of drawing and creates an analog watercolor effect.
Let's explore Watercolor tool.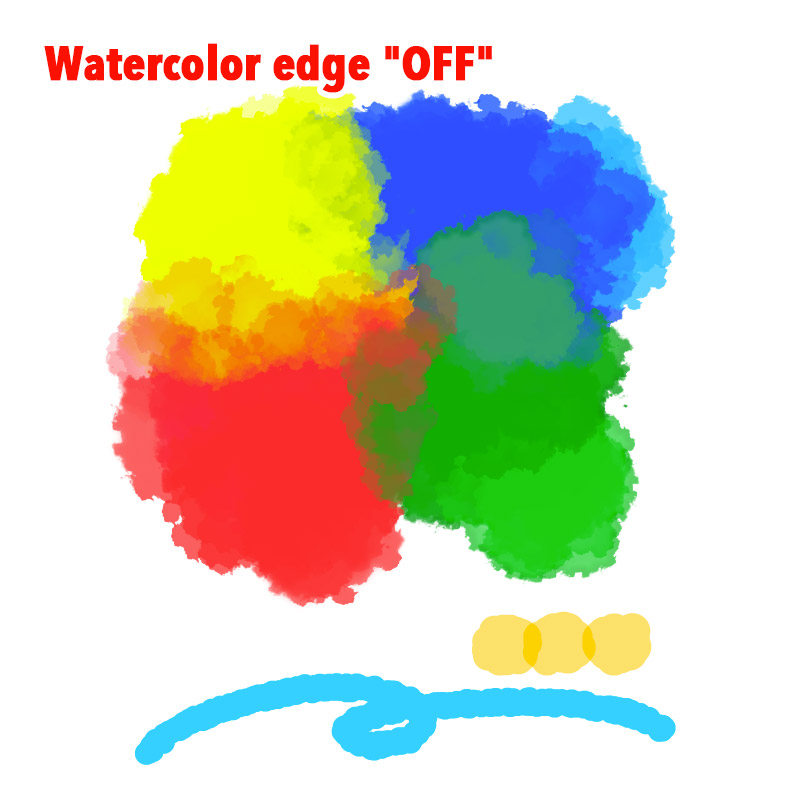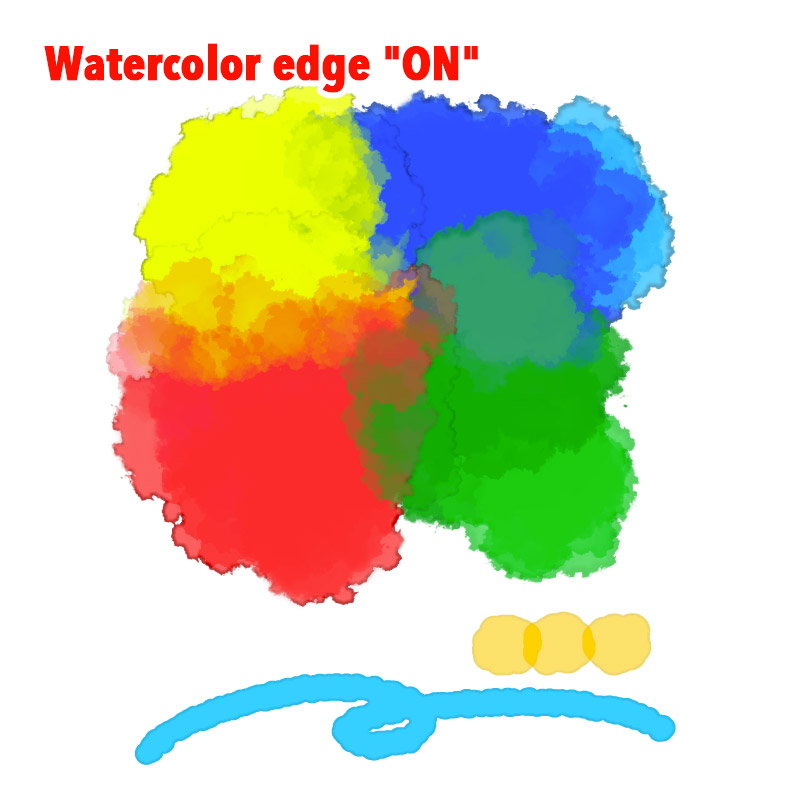 How to use Watercolor edge
It's so simple.
Double-click on a layer to add Watercolor effect and open "Layer Property".
Effect: Choose either "Watercolor edge" or "Watercolor edge (Cloudy)". As an option, you can choose Watercolor edge width from the 1 to 10px range.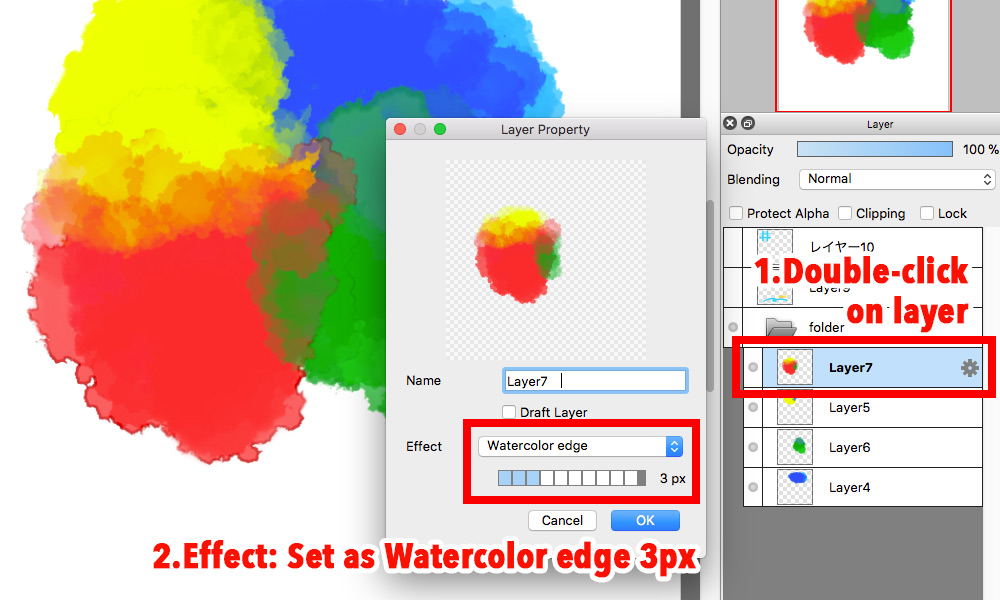 Watercolor edge effect will be appeared intensely per the hardness of edge (or the contrast between surroundings), so the effect may not be appeared obviously if the edges are blurry. Here are the comparison of the Watercolor edge effects applied on the lines drawn by Pencil and AirBrush.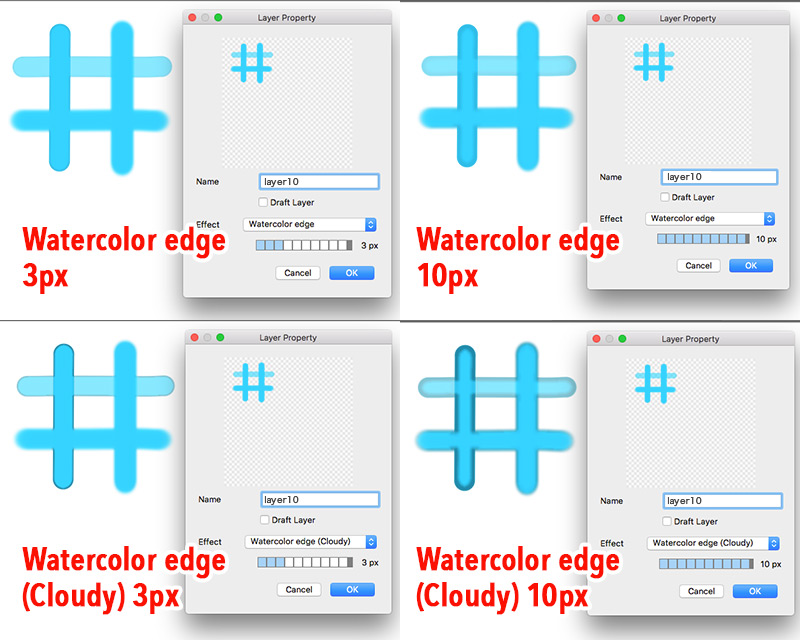 Below expression will be obtainable by using the above-mentioned feature.
If you paint as usual, the Watercolor edge effect will be applied holistically. But Watercolor edge will not be applied obviously if the edges are blurry. Therefore, you can leave blurry areas to create even more realistic Watercolor effect.