How to use "Mask Layer"?
Mast Layer is something like clipping the layers.
Clipping or Mask Layer do have the effect as follows.
★check!!
Layer Clipping is "when you blend a layer onto canvas, it only applies to an image area in a layer directly below". B[…]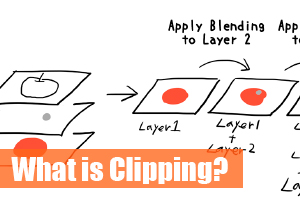 The function of Mask Layer is to "Make the layer become partly transparent which shows underneath". It is possible to add layer from menu.
There is no need for editing the original layer (image) but still erase the effect of the layer. This is the function for users to decrease the chance for making mistakes.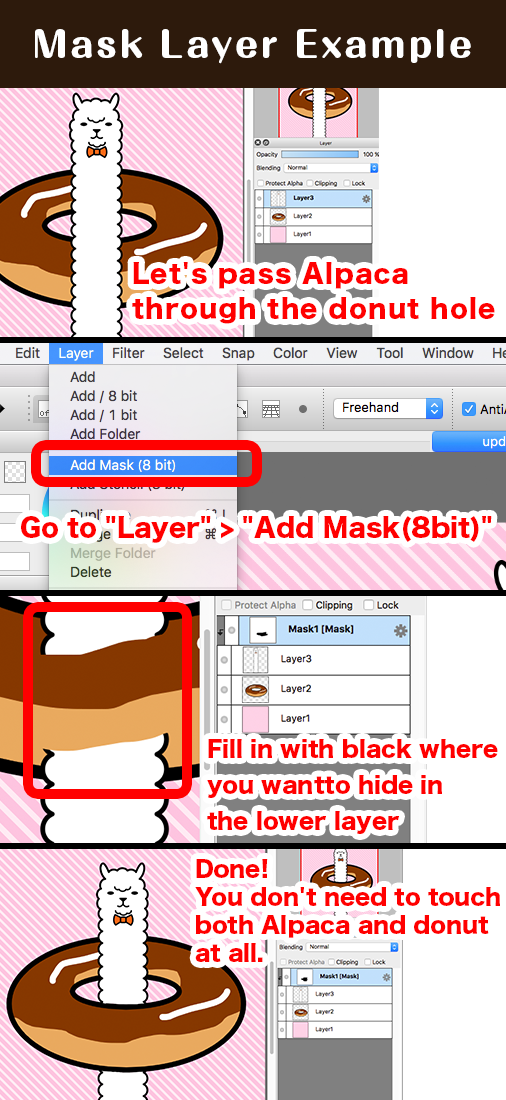 Take a try!!