Here is how to change language in FireAlpaca.
FireAlpaca let you choose from 16 different languages which include: English, Japanese, Chinese(Simplified), Chinese(Traditional), Korean, Portuguese, Spanish, German, French, Russian, Italian, Thai, Vietnamese, Polish, Indonesian, and Malaysian.
Setup
Go to Help > Language to choose language, then restart FireAlpaca.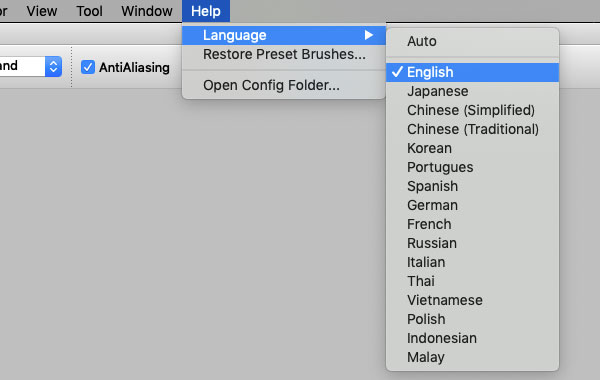 【Note】
You will not be able to change language setting when a canvas is open. A canvas must be closed prior to changing language. Please check if you are unable to change language.